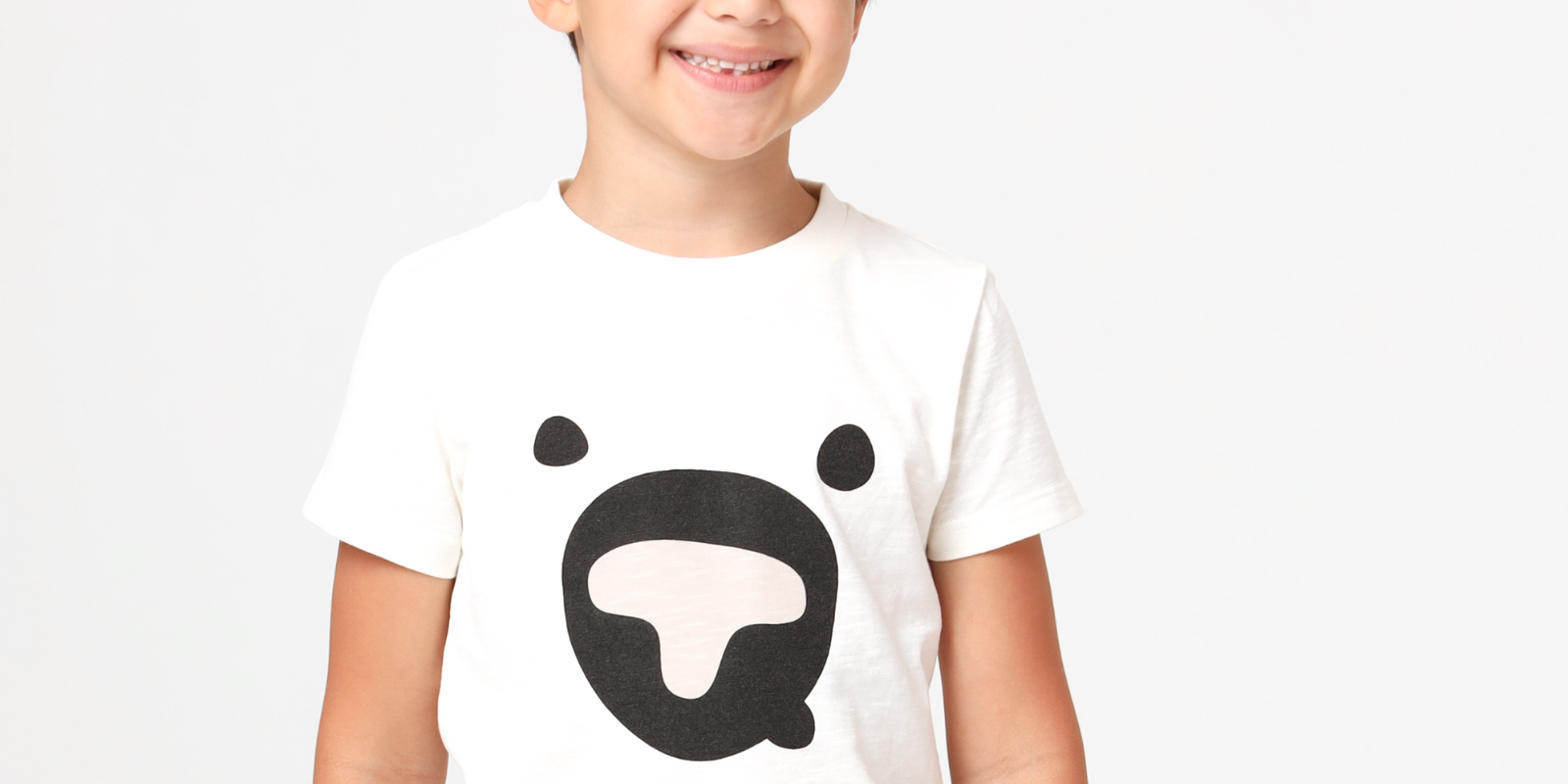 Welcome to Second Hand September, a month dedicated to celebrating pre-loved fashion's significance. This annual event prompts us to reevaluate our fashion choices in the face of an industry plagued by overproduction, overconsumption  and waste. Shockingly, the fashion industry generates a whopping 92 million tonnes of textile waste annually! (Source: Global Fashion Agenda: Pulse of the Fashion Industry, 2017)

At The QT, we're on a mission to create timeless, Earth-friendly styles meant to be cherished for generations and easily recycled when their journey ends.

OUR SUSTAINABLE APPROACH
We're not just about looks; we're about making a difference. Every piece of The QT clothing is designed with circularity in mind. This empowers you to play an active role in reducing fashion waste. As your child's The QT garments accompany them on their journey, think about repair, repurposing, reselling, passing them on, or choosing responsible recycling. You are an essential part of this sustainable solution. Learn how to RE-QT your The QT right here.

EMBRACE PRE-LOVED
Exciting news! Our partner Thelittleloop, a platform dedicated to promoting sustainability through the rental and resale of quality kids' clothing and shoes, is the place to explore and enjoy pre-loved pieces from The QT and many other brands all year round! Plus, you can contribute to the sustainable cycle by sending them any items your child no longer wears and receive up to £10 credit to spend on Thelittleloop. Keep an eye on available pre-loved The QT pieces by visiting their outlet here.

THE BENEFITS OF BUYING SECOND HAND
Here are three compelling reasons why adding pre-loved fashion to your child's wardrobe is a smart choice:

1. Eco-friendly: Buying second hand reduces the demand for new clothing production, which ultimately lowers the fashion industry's carbon footprint
2. Budget-friendly: Second-hand clothing often comes with budget-friendly price tags, allowing you to acquire high-quality items at a fraction of the original cost.
3. Circular: Opting for second-hand extends the useful life of clothing and fosters the concept of a circular economy, where fashion is used to its fullest extent, minimising clothing waste.

YOUR CHOICES MATTER!
This Second Hand September and every day of the year, you have the power to make mindful choices that positively impact our planet and future generations. Let's collaborate in reducing waste and pollution while teaching our kids the beauty and importance of pre-loved clothing as a way to care for our beloved Earth.
We wholeheartedly thank you for joining us in our mission to spread cuteness sustainably. Our commitment to sustainability extends beyond clothing; it's about nurturing love for animals and instilling values of equality in children. Together, we're crafting a brighter present and a fairer future for our kids, one adorable basic at a time :)